To celebrate the release of their new compilation of drones, noises and atmospheres, Clan Analogue presents Drones for an Empty Space, an improvised five-hours of live drones and abstract electronic noise from nine of the collective's most experimental artists.
I contributed one track to the album (Empathy in Action) under my iubar project moniker and will be playing at the event alongside Kazumichi Grime, Nicole Skeltys, Michael Mildren, figital, Sectoral, WiLL-i-ROMS, Zogam and Reductionist.
All artists will be performing from their own home studios, improvising their drone experiments in a unique online jam that will build, layer and evolve over five hours. Drones for an Empty Space will be streamed live as part of the Digital Fringe in the evening of Saturday, 28th of November (Melbourne time).
You can watch it from anywhere in the world and choose your price to attend and make bookings via Melbourne Fringe website.
The new compilation Distance: Sounds for an Empty Space is the legendary Australian electronic music collective's most abstract and expansive music yet. The sounds explored on Distance range from field recordings, to analogue synthesizers, ipad digitisation to modded antique computer soundcards. Drones can represent those aspects of existence that seem too large or abstract to fully comprehend. Drone music gives a sense of both stasis and evolution. It provides a space for contemplation, enables a moment of oneness with the universe.
For streaming and download links or to read more about the album, go to Clan Analogue's web site.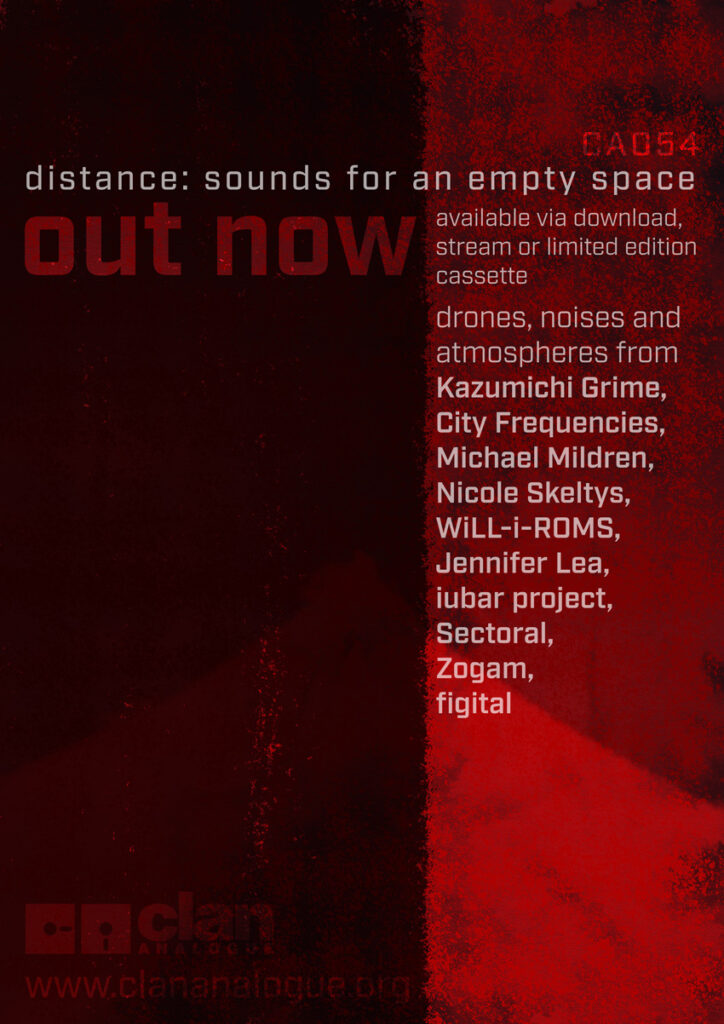 Comments
comments
Powered by Facebook Comments