THE COLLABORATIVE MUSIC CONTEST IS BACK, BUT WITH A TWIST
After the success we experienced in 2021, we're back for Round 2 in 2022.
This year's theme is 'NEW MEETS OLD', so we're anticipating some pretty creative and innovative collaborations from music makers around the world.
It's a software agnostic competition with two music submission categories: Online Studio Collaboration & Online Live Jamming.
Entrants can win a range of prizes valued at a total of $46,561 USD worth of music software, hardware and services sponsored by leading tech, software and media companies. Entrants will also have exposure to 14 established artists and music industry professionals who will judge the competition.
The contest is not for profit, is free to enter and all prizes go directly to the winners. Artists also retain all ownership of the music that they submit.
This is a collaborative competition, meaning you can make music with whoever you like, wherever they may be across the globe.
ENTRIES ARE OPEN NOW AND CLOSE ON NOVEMBER 20th, 2022
For more information, or if you're ready to submit hit up the website: https://collaborativemusiccontest.com
Have any questions? Comment below or shoot us a DM on https://www.instagram.com/collaborative.music.contest
The Collaborative Music Contest is produced by the School of Music Collaboration, the University of Newcastle and FASTLab.
With the generous sponsorship of Audiomodern (Greece), Clockwork Audio (Australia), Elias Software (Sweden), Groovesetter (USA), LiveLoop (Denmark), Playtronica (Germany) and Source-Elements (USA).
2023 update: you can listen to the announcement of the contest winners in this podcast: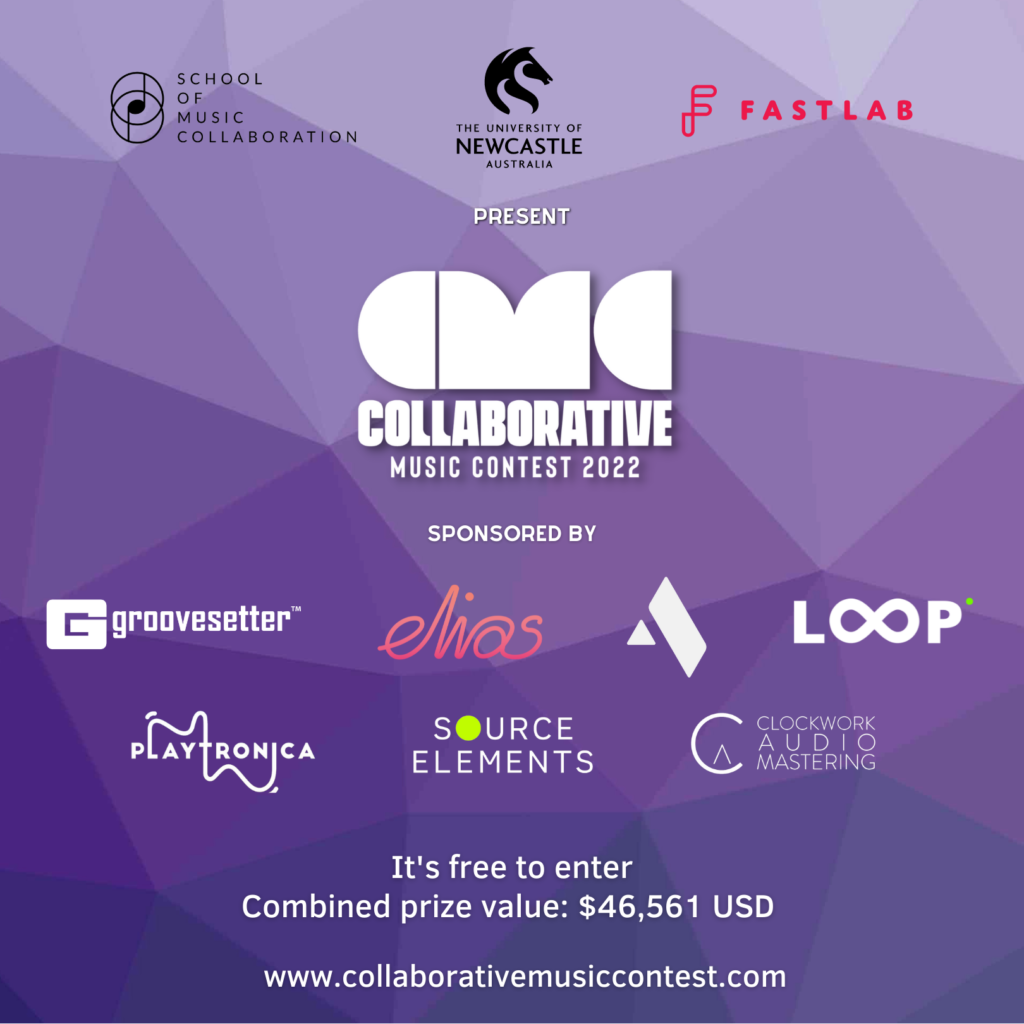 Comments
comments
Powered by Facebook Comments